Rig Inspections for Pantaenius Customers
Professional Mast and Rigging Inspection Offer
A visual examination for Mast, Running, Wire / Rod Rigging
As the UK's leading yacht rigging company, Advanced Rigging is proud to offer Pantaenius customers a unique offer of a full rigging inspection for half the usual cost. An in-depth visual inspection generates a detailed report (see example) on the condition of your rig. This offer is available between 1st April – 31st May 2017 and is designed to provide owners with a professional report highlighting any signs of wear and tear as well as evidence of a well maintained rig.
All information provided is covered by Advanced Rigging's Professional Indemnity Insurance for total peace of mind.
For more information, call: +44 (0)2380 454 280
OR complete the form below: –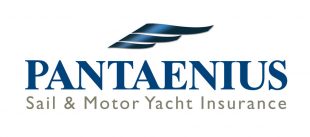 Terms and conditions
This offer is valid for existing Pantaenius customers only
The offer ends 31st May 2017
The promotional cost of the Rigging Inspection is £95 +VAT
Rigging checks can be carried out anywhere in the UK or Europe however for any checks conducted beyond the Solent region all travel costs will be incurred by the boat's owner on top of the £95 +VAT Rigging Inspection
Advanced Rigging & Hydraulics reserve the right to withdraw this offer at any time.